Ultra-thin 10mm Polymer Power Bank 5600mAh External Battery Pack Backup Charger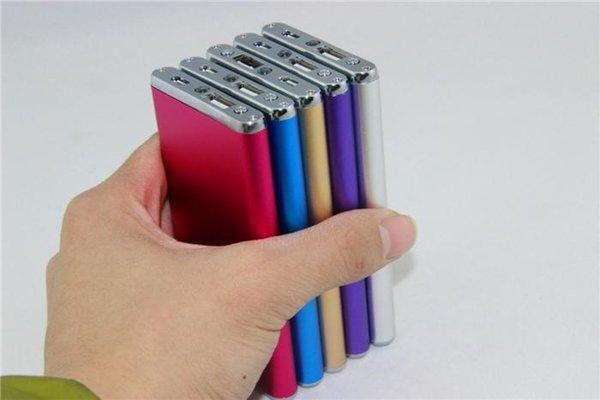 Ultra-thin 10mm Polymer Power Bank 5600mAh External Battery Pack Backup Charger
1. 100% Brand new and high quality.
2. High capacity 5600mAh mobile power
3. High power conversion efficiency: far higher than similar products.
4. Portable, practical and long cycle life.
5. Charming look and variety color to choose from.
6. Safe and reliable, perfect for use while traveling and outdoor activities.
7. Long service life, more than 500 times the charging and discharging.
8. Super protection function: Core intelligent protection, overcharge protection, discharge protection, leakage protection.
9. Compatible: for iPad / for iPhone / for iTouch / for iPod / for GPS / for PDA / for PSP / for Camera
/ Mobile phone(Nokia, Samsung, Sony Ericsson etc) MP3/MP4 players / USB music speaker / Bluetooth products /USB AA/AAA battery charger.
Real Size about :106mm*68mm*10mm
color :black/purple/rose/light orange /sliver/green
Reviews